Kabel trekken Katrol aardingspoelieblok om geïnduceerde statische elektriciteit te elimineren
Aardingsblok
Item number

Model

Root diameter of sheave

Max. cable diameter

Material of sheave

Applicable cable

Weight (kg)

12101

SJL-100

Φ46

Φ38

Cast aluminium

Conductor

3.5

12101A

SJL48-100

Φ56

Φ48

4.5

12102

SJT-100

Φ50

Φ38

Cast steel

Steel wire rope,earth wire

5.7
Gebruik: om geïnduceerde statische elektriciteit in geleider of aardingsdraadspreiding te elimineren bij het spannen van rechtopstaande draden.
Opmerkingen: aarddraad en aardingspaal bieden extra.
Verzending
1. De fietsen worden in een container verzonden
2. Wij verzenden de producten binnen een maand normaal na ontvangst van de betaling.
3. Voorraad is beschikbaar voor standaardproduct.
Pakket
1. De fietsen worden in een container geladen.
2. Het kan ook worden verpakt in multiplex geval of stalen frame geval.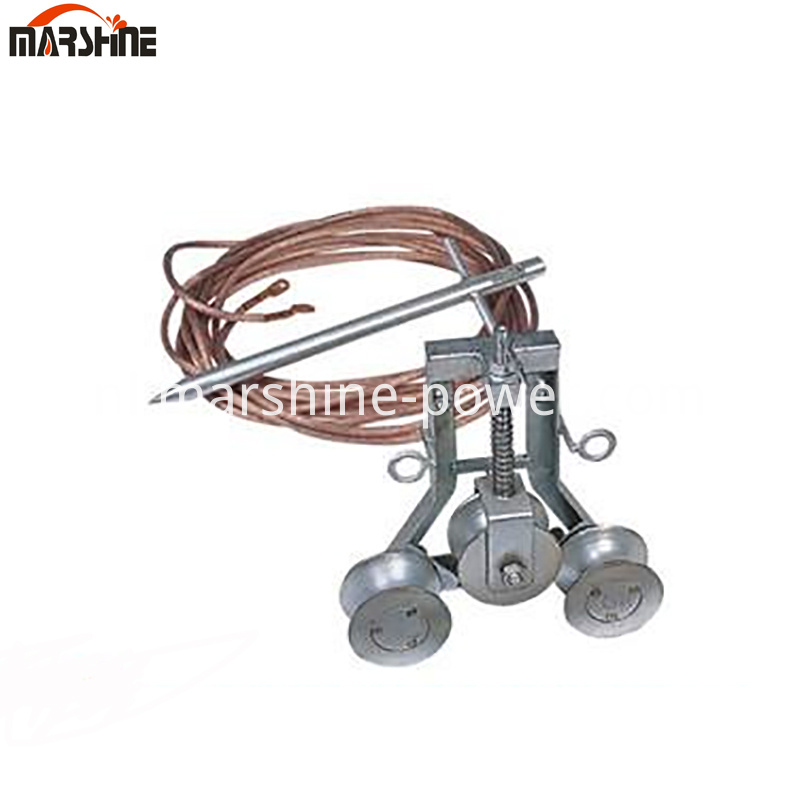 Om de transmissie werk te ondersteunen, Marshine Power heeft Tubular Gin Pole , Come Along Clamp , Wire Rope Pulley Block , Nylon Schijf Hijsen Tackle , Kabel Mesh Sock Grip , Line Stringing Swivel - allen zijn OEM en professioneel geproduceerde per ISO 9001: 2008, die zijn wordt verkocht aan meer dan 50 landen in de wereld. Sommige items zoals Noodherstel Toren en Kruising Structuur , we kunnen worden aangepast, en de veiligheidsmiddelen en accessoires , zijn niet vereist de MOQ. U kunt vrijelijk helpen met het technische probleem of de productvereisten. Pls benader ons. Bedankt.
Kabel trekken Katrol aardingspoelieblok om geïnduceerde statische elektriciteit te elimineren
Op zoek naar ideale grote rijgblokfabrikant en leverancier? We hebben een brede selectie aan geweldige prijzen om u te helpen creatief te worden. Al het bovenliggende transmissielijn rijblok is kwaliteitsgarantie. Wij zijn China Origin Factory of MC Nylon Wheel Pulley Block. Als u vragen heeft, neem dan gerust contact met ons op.
Productcategorieën: katrolschijf
Product Categorie : Katrolschijf